Studio for Photography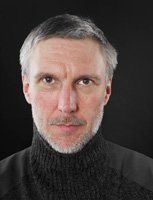 Wilbert Weigend is a photographic enthusiast for almost three decades now. Wilbert gives lectures at Muthesius Kunsthochschule in Kiel and his work has been awarded and exhibited a few times.
He is currrently living and working in Hamburg, Germany.
Clients
BBDO Group Germany
Grabarz & Partner
Jung von Matt
scholz & friends
heimat berlin
Philip & Keuntje
Mutabor Design
factor design
national geographic
Volvo AG
Kodak AG
Volkswagen AG
Audi AG
Philharmonie Berlin
…
---
Contact
Wilbert Weigend
Holtorfsloherweg 12
21435 Stelle, Germany
0049-(0)172 - 40 26 435
post@wilbert-weigend.de
Responsible for the content according to § 6 MDstV: Wilbert Weigend.
Copyright by Wilbert Weigend, all rights reserved. ©
All work is copyrighted, please contact me for reproduction in any format.
VAT identification number:
50/147/07188
Website & Design by Martin Sperling – www.sperlinge.com
Disclaimer:
We cannot assume any liability for the content of external pages. Solely the operators of those linked pages are responsible for their content.